GT TOUGH Custom Mouthguard Materials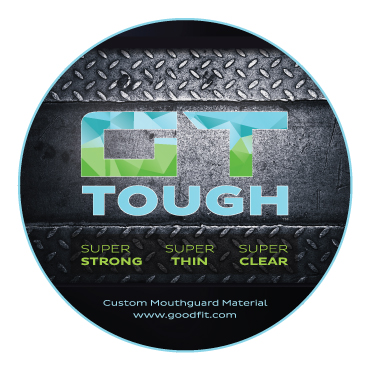 GT TOUGH Is Coming Soon!
If you like our GT FLEX materials for clear aligners, you're going to love our GT TOUGH materials for custom mouthguards. We're building on the science behind GT FLEX to create a new family of materials that will let you make STRONGER and THINNER sports mouthguards.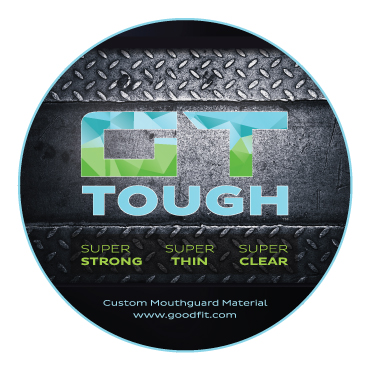 Stronger and Thinner Mouthguards
GT TOUGH is based on our patent-pending GT FLEX PRO material, with similar strength properties:
Strength
IZOD Impact Strength (ft-lb/in, notch)
But while the GT FLEX materials are further formulated for maximum flexibiity, the GT TOUGH materials are further formulated for maximum thinness of the finished mouthguard.
Want to Know As Soon As GT TOUGH Is Available?
Just fill out this form and we'll keep you posted!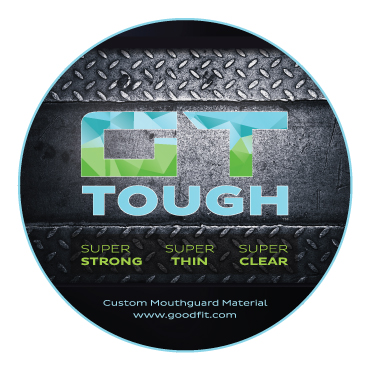 About Good Fit
40 Years of Experience with Dental Thermoplastics
The team at Good Fit Technologies has over 40 years of experience with dental thermoplastics, developing new materials and devices designed to help you provide faster, better dentistry. We're proud to offer GT FLEX and GT TOUGH as part of our portfolio of unique thermoplastics solutions for dentistry.
FDA, CE, and More
Good Fit conducts its primary business operations from its own, FDA-registered and -inspected facilities in the U.S. Good Fit's products have the FDA certifications required for sale in the U.S., CE certifications required for sale in Europe, and additional certifications for sale in other regions throughout the world.
Global Reach
The Good Fit products are available through Good Fit Technologies in the U.S. and through our family of distribution partners worldwide.